WILLIAMS FAMILY
SE UTAH TRIP, MARCH 2004
Following are pictures of a desert trip to Rabbit Valley and on to SE Utah and the area around Cedar Mesa, spring break, March, 2004.
The newest rage with the kids is "free-running". Here they show some moves in upper Fry Canyon, the beginning of a slot canyon near Lake Powell in SE Utah.
K's, Claudia, and Tye on Mary's Loop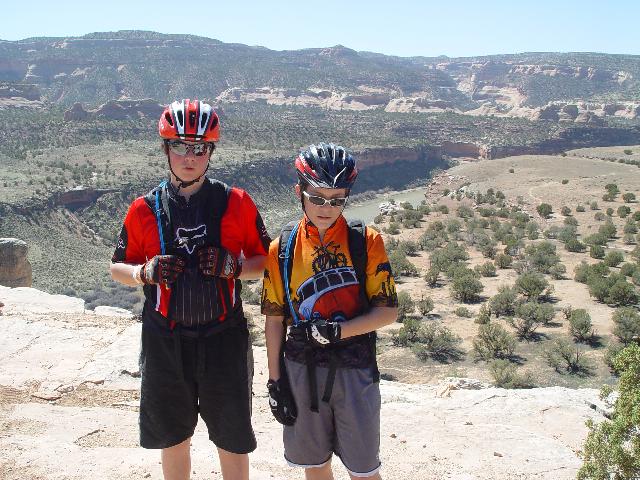 Tye and K's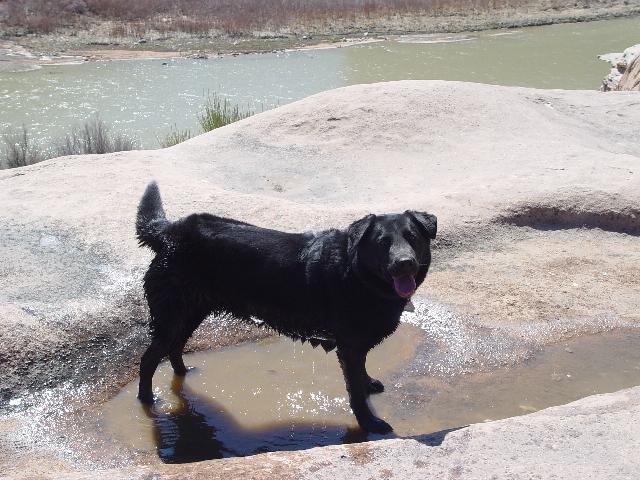 Sophia in a watering hole above the Colorado River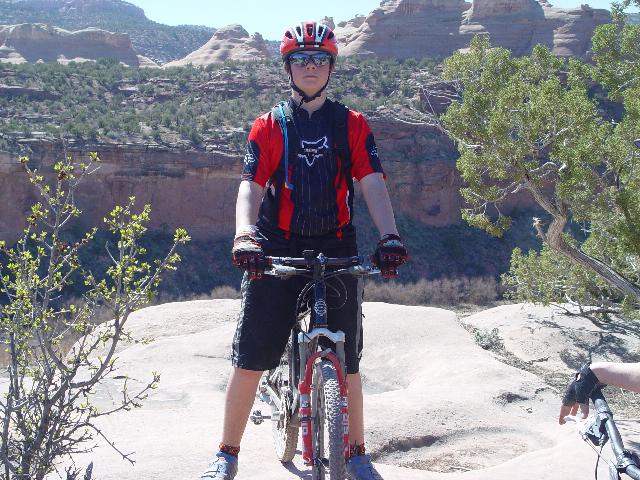 Tye the man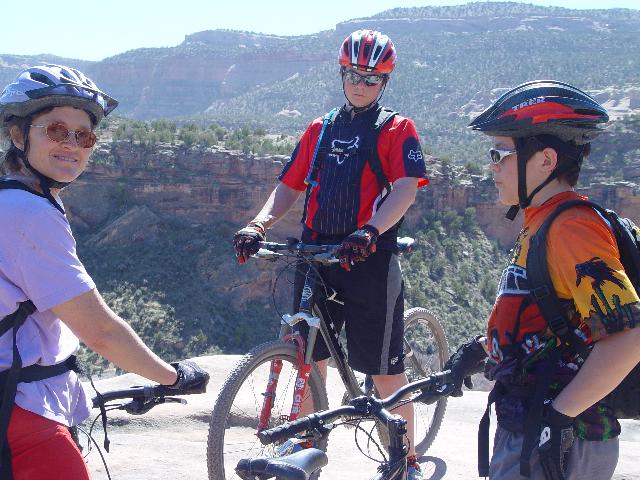 Claudia, Tye, and K's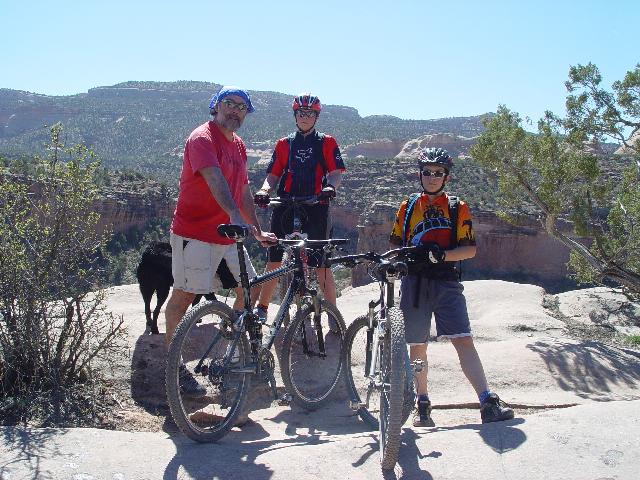 Dad, Tye, and K's