WILLIAMS FAMILY
San Rafael Reef, Utah, Mar 28-31, 2006
Last day of the trip.
Camp site photos,
then Crack Canyon.
Location: Crack is another canyon of the southeastern San Rafael Reef, close to Goblin Valley State Park, and can be explored starting from either direction though the upper end is preferred - access is via the Temple Mountain Road, the main route into the southern part of the San Rafael Swell. This leaves UT 24 near milepost 137, passes the left turn to Goblin Valley after 5 miles then winds through the reef where it becomes unpaved. Two miles beyond the state park junction and just after the cliffs recede, the Behind-the-Reef Road forks off to the left (west). This is somewhat narrow and steep in places but like most roads in this area it is well-maintained and good for any vehicle except during wet weather. The track follows just inside the reef close to the high Wingate cliffs and passes the openings of several narrow ravines: the North and Main forks of Wild Horse Creek then Crack, Chute, Little Wild Horse, Bell, Ding, Dang and Cistern Canyons, though vehicular travel is no longer permitted beyond Chute. Crack Canyon is reached after 4.25 miles, at a point where the road takes a sharp bend to the right. A rough side track heads down the drainage a way, though most will want to park at the junction. This is a quiet, secluded area with plenty of potential campsites. The main road continues west into Sinbad Country and is used to reach many other places in the Swell, including Muddy Creek.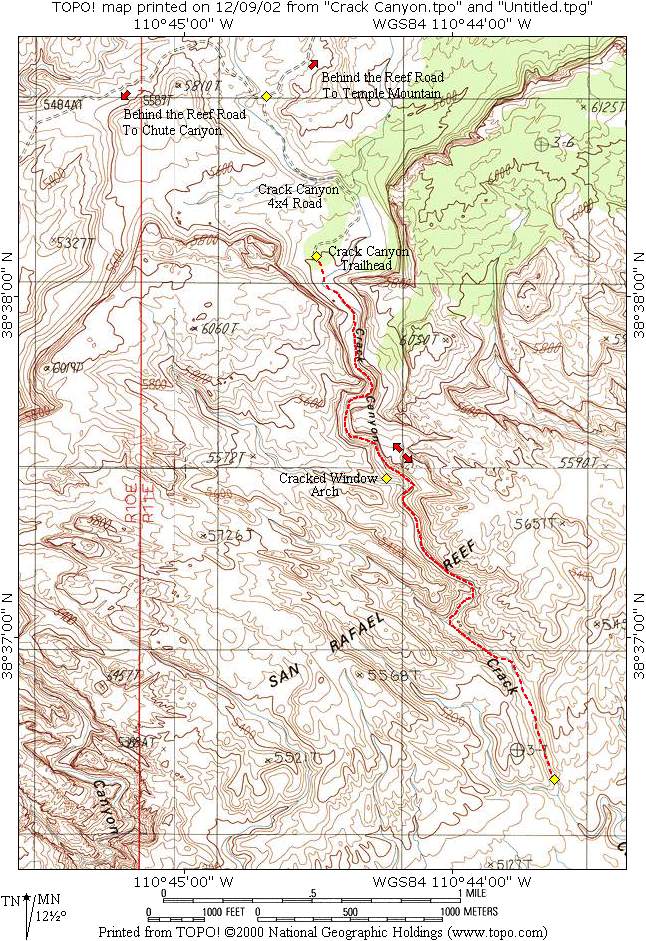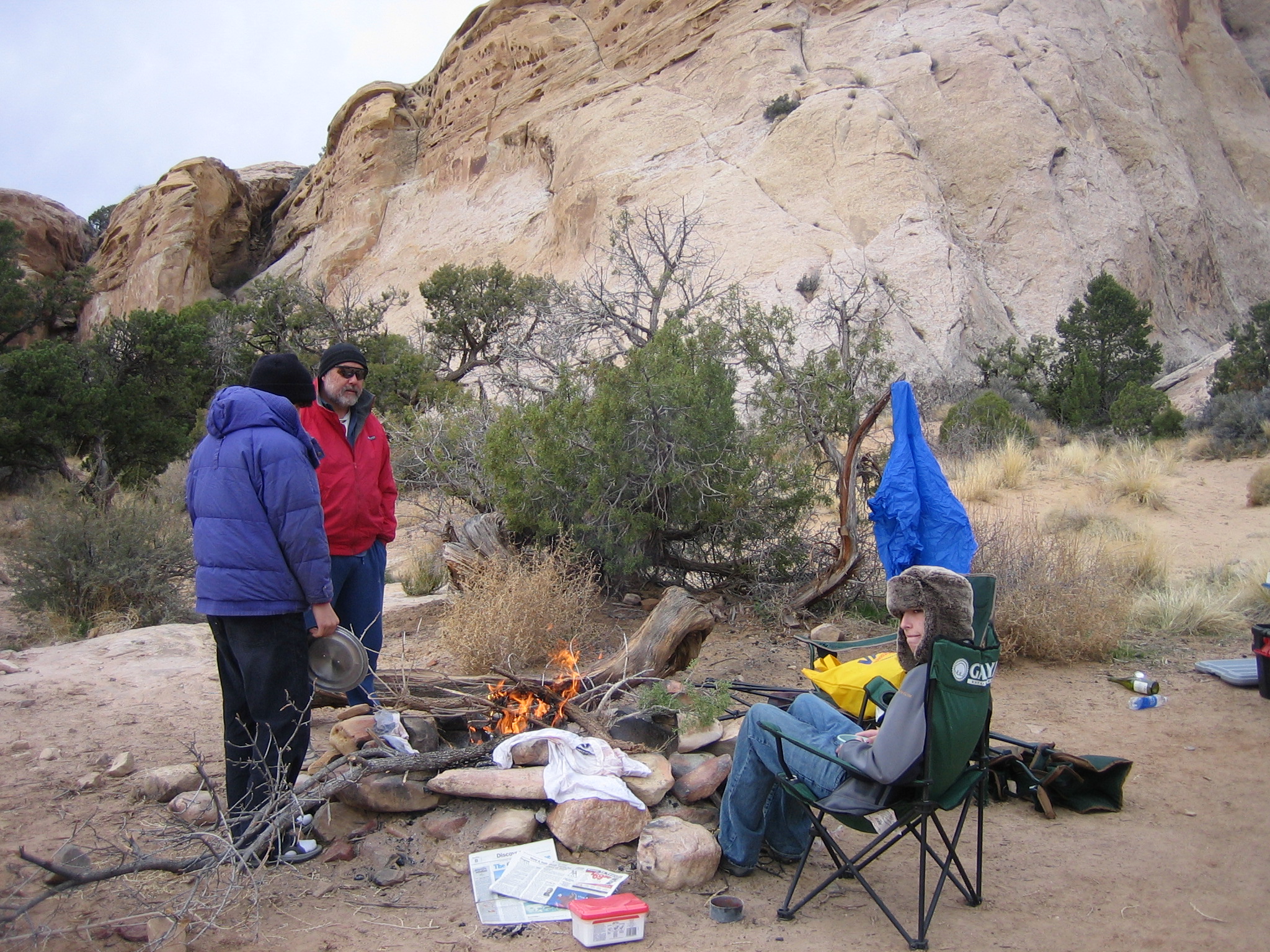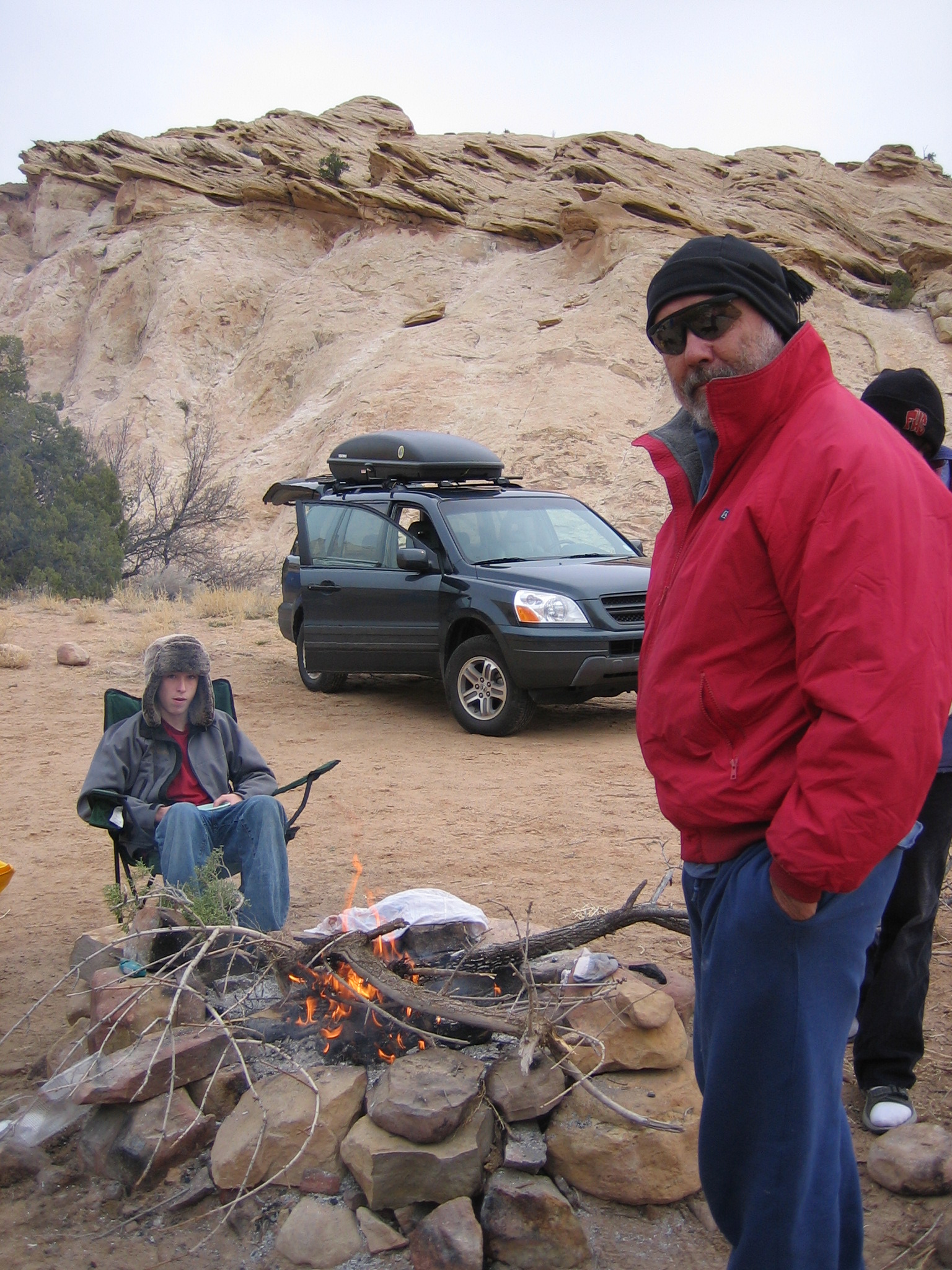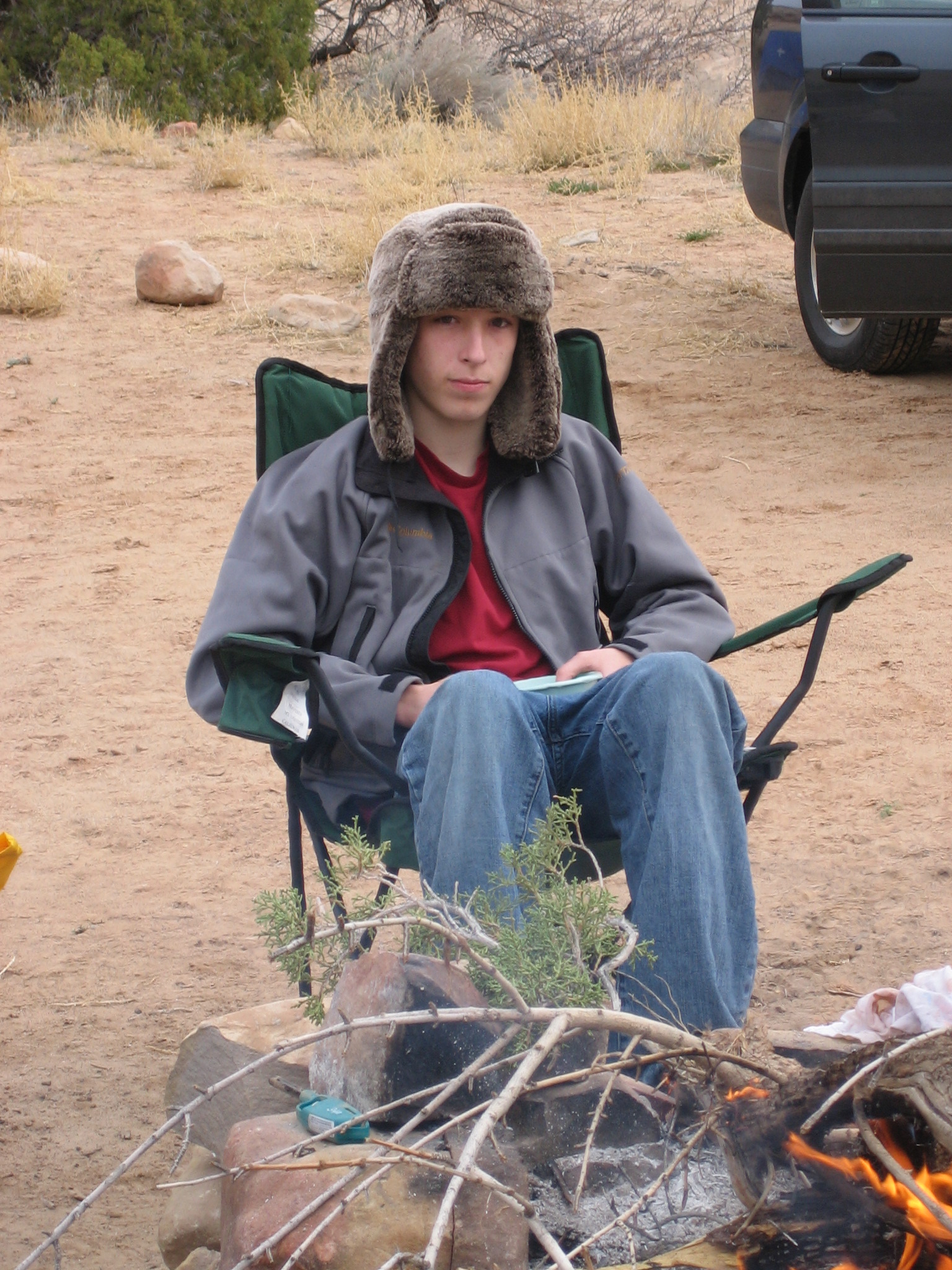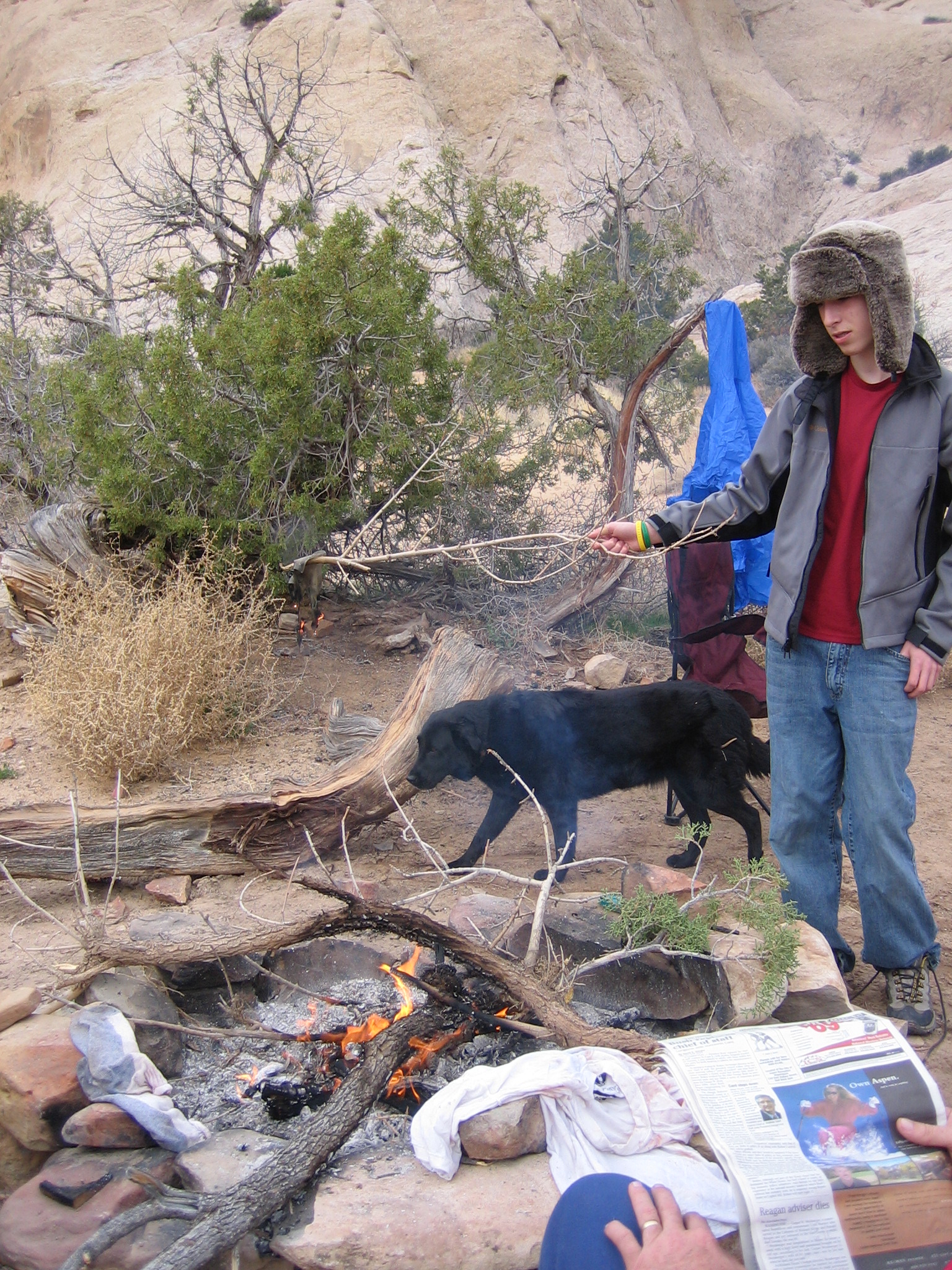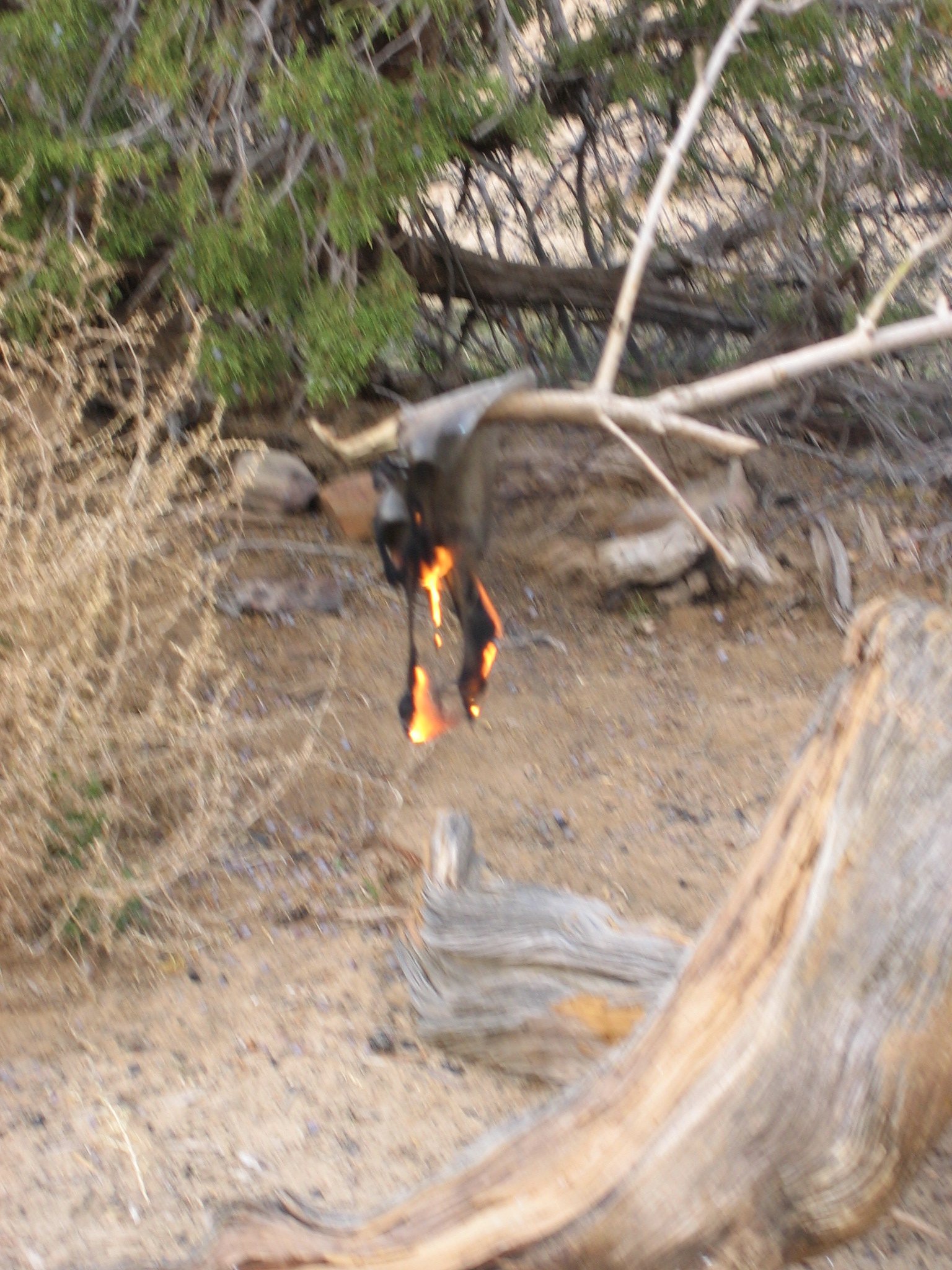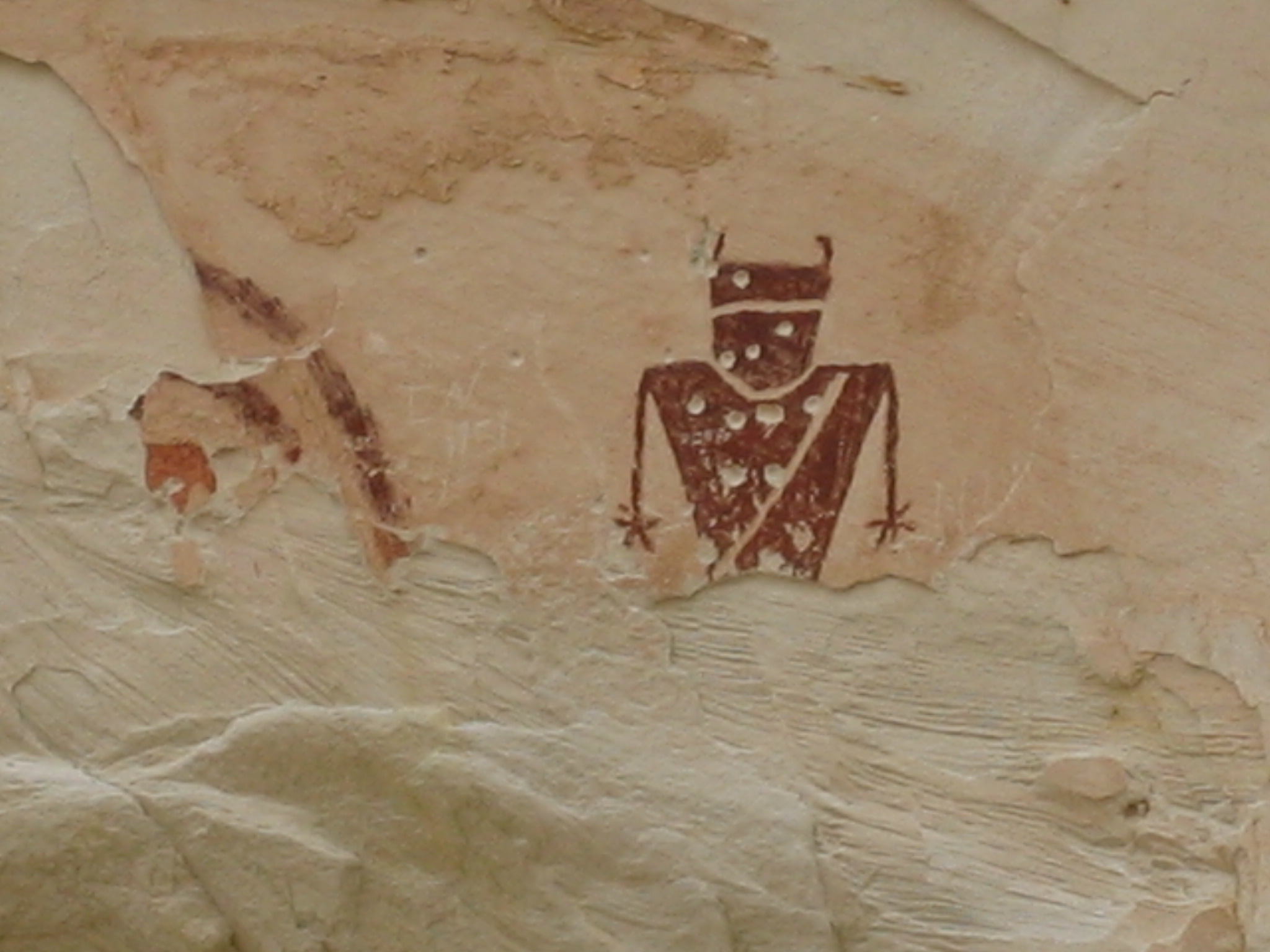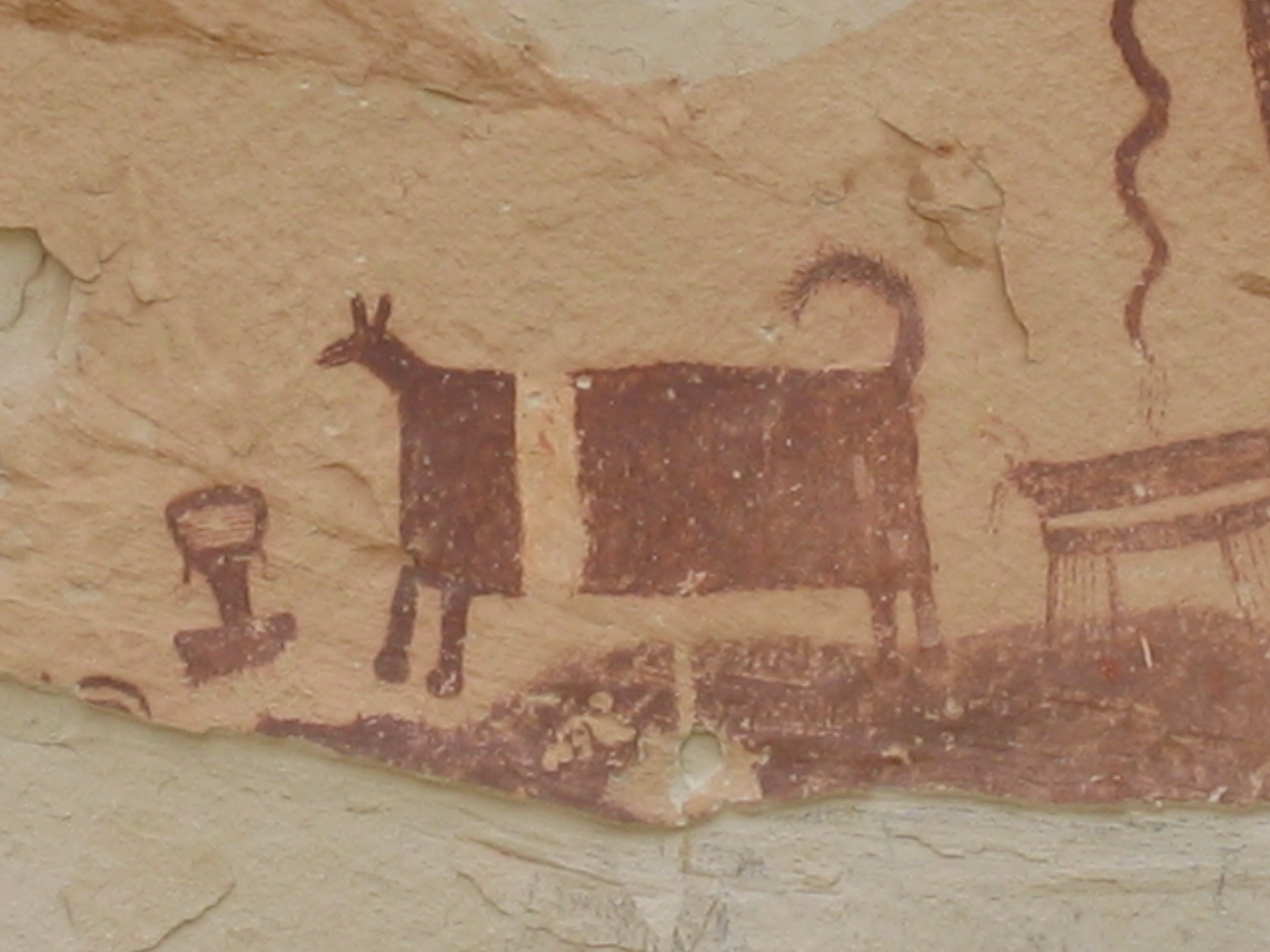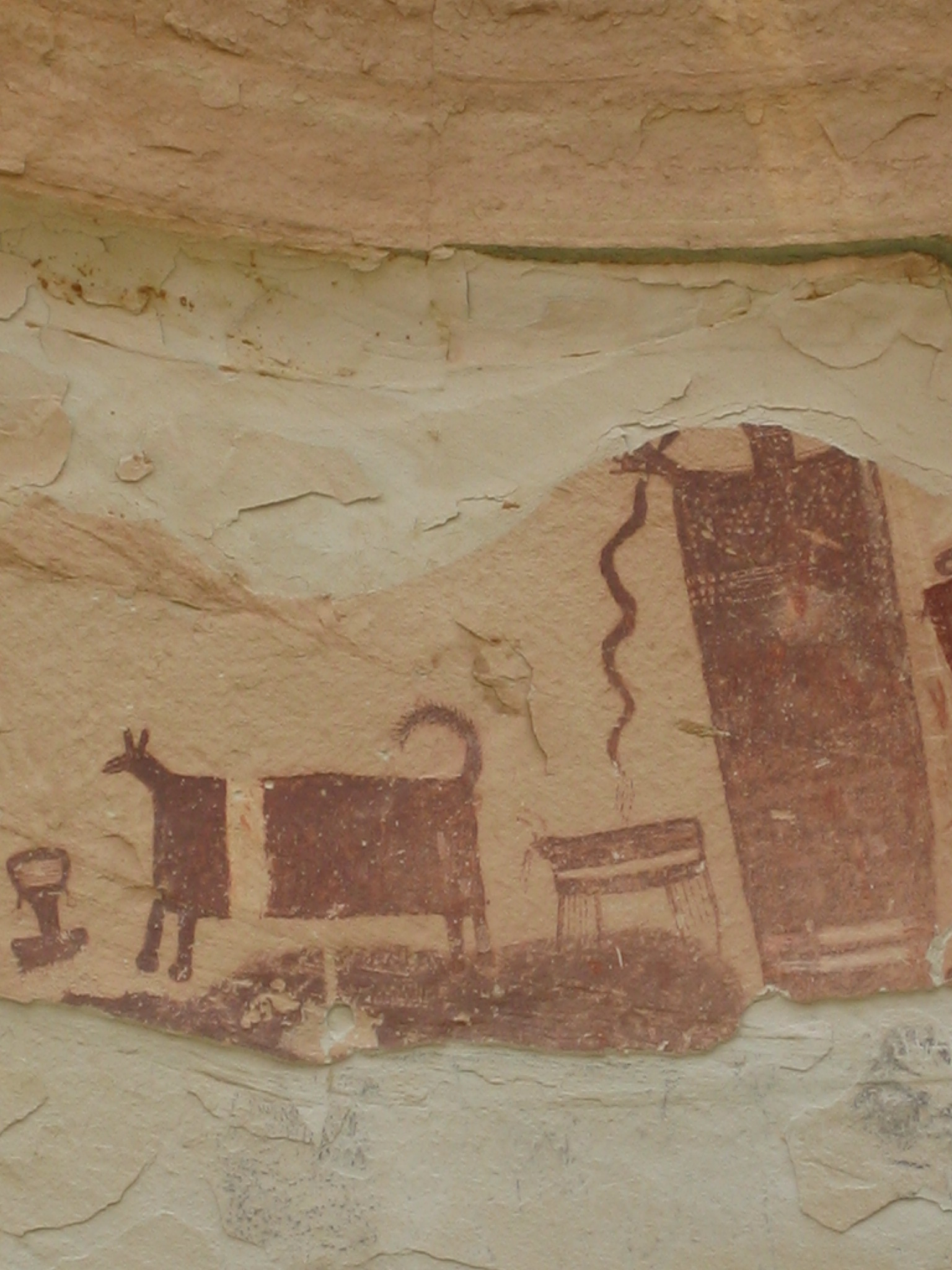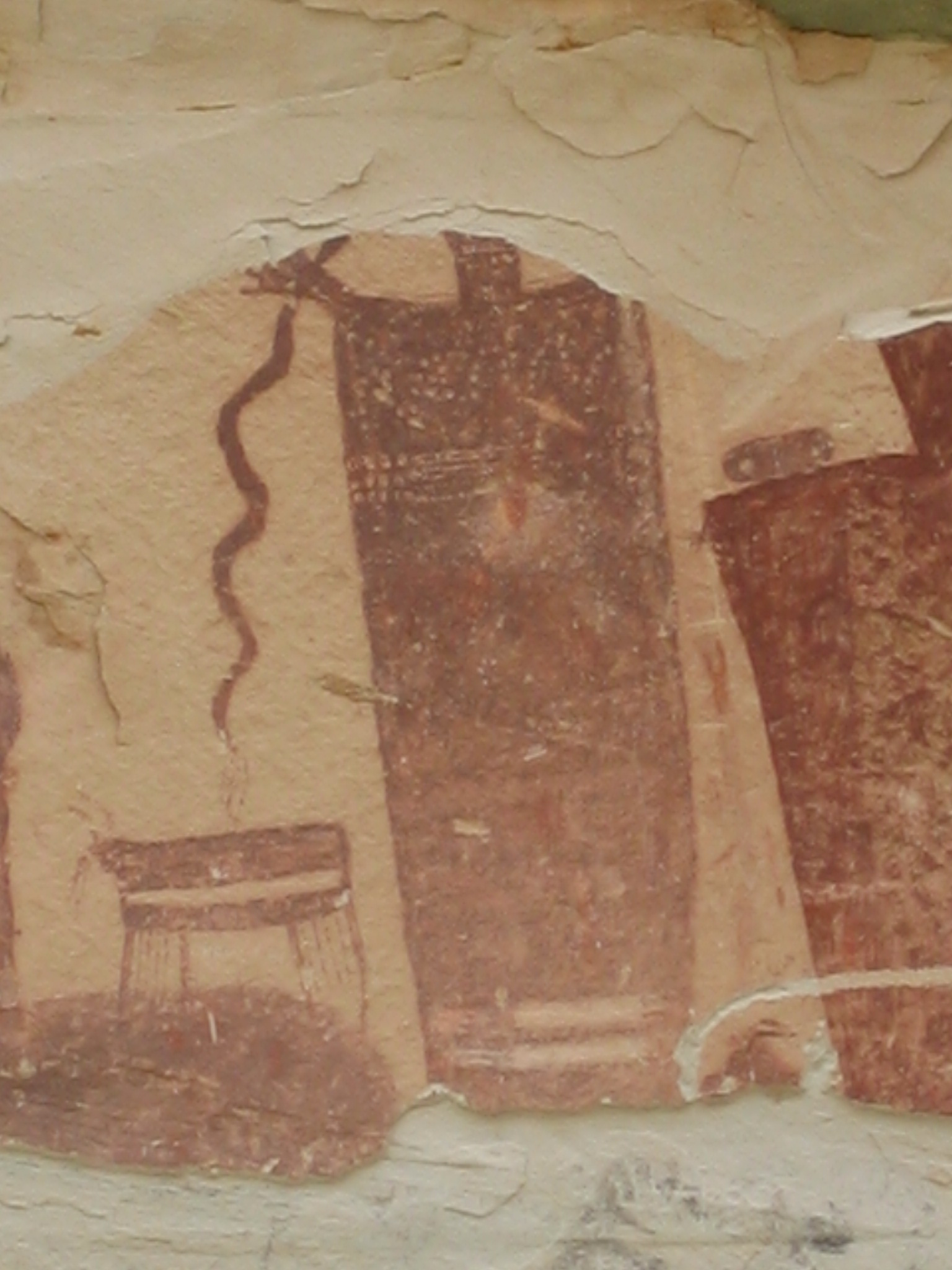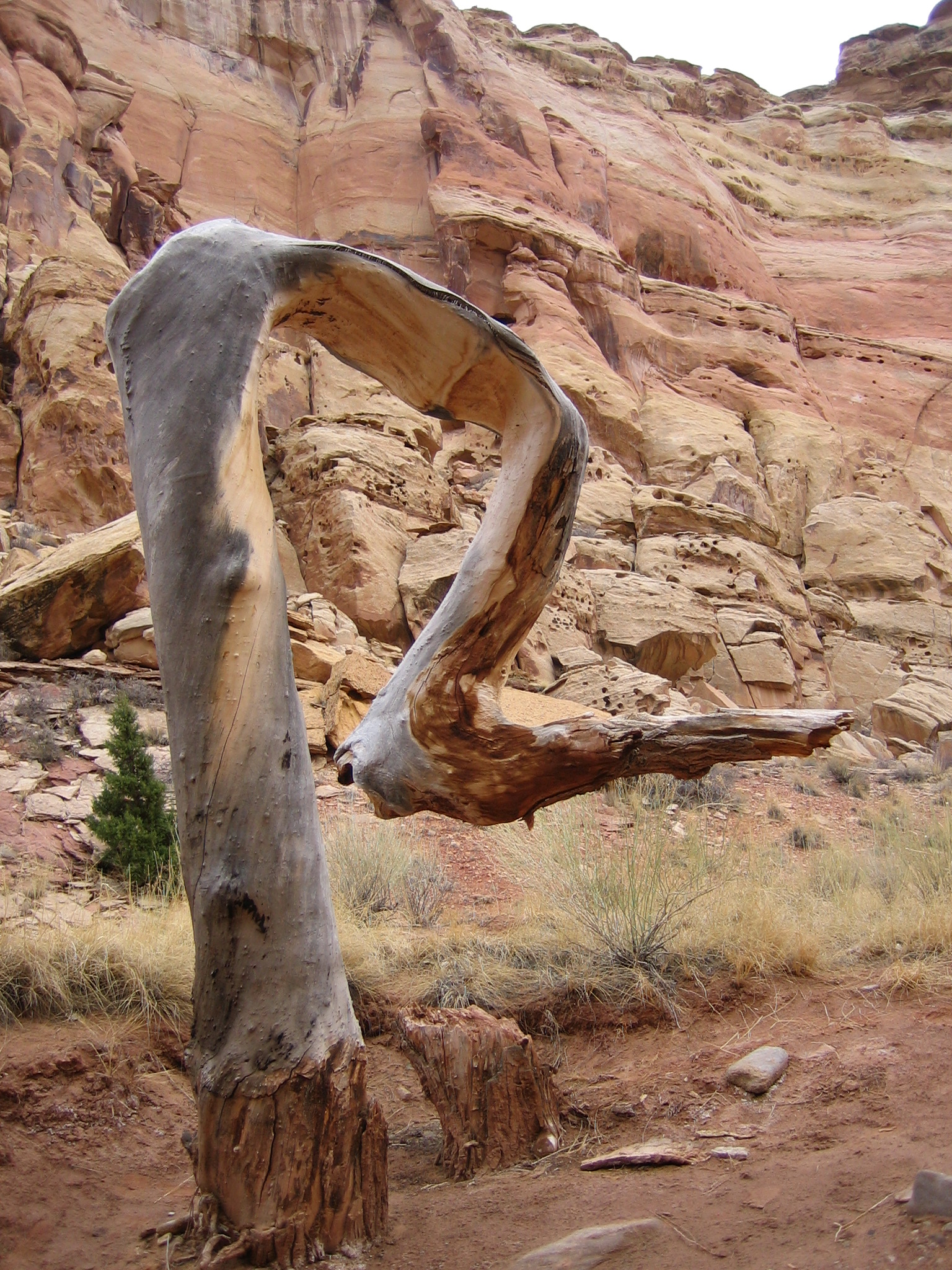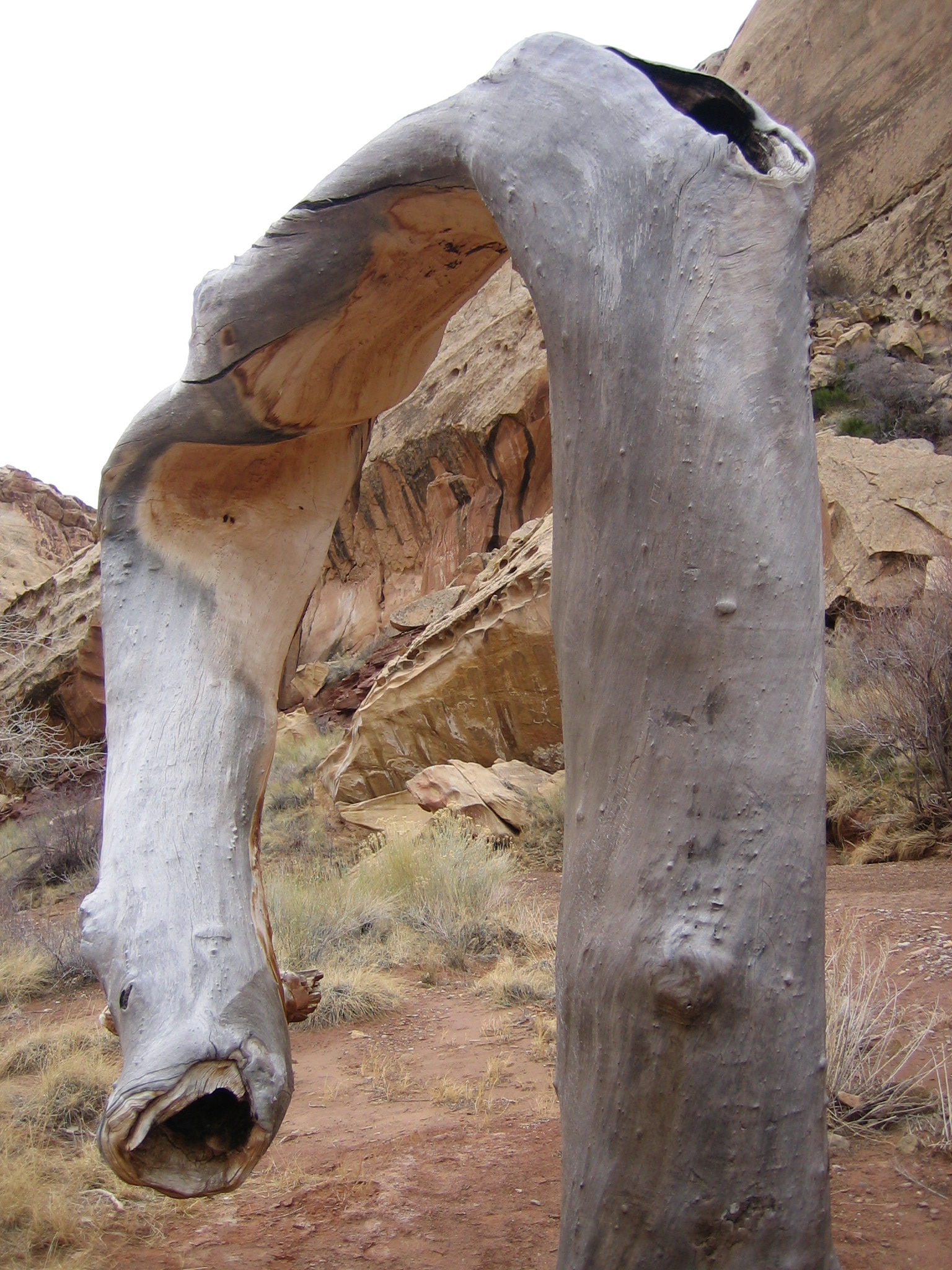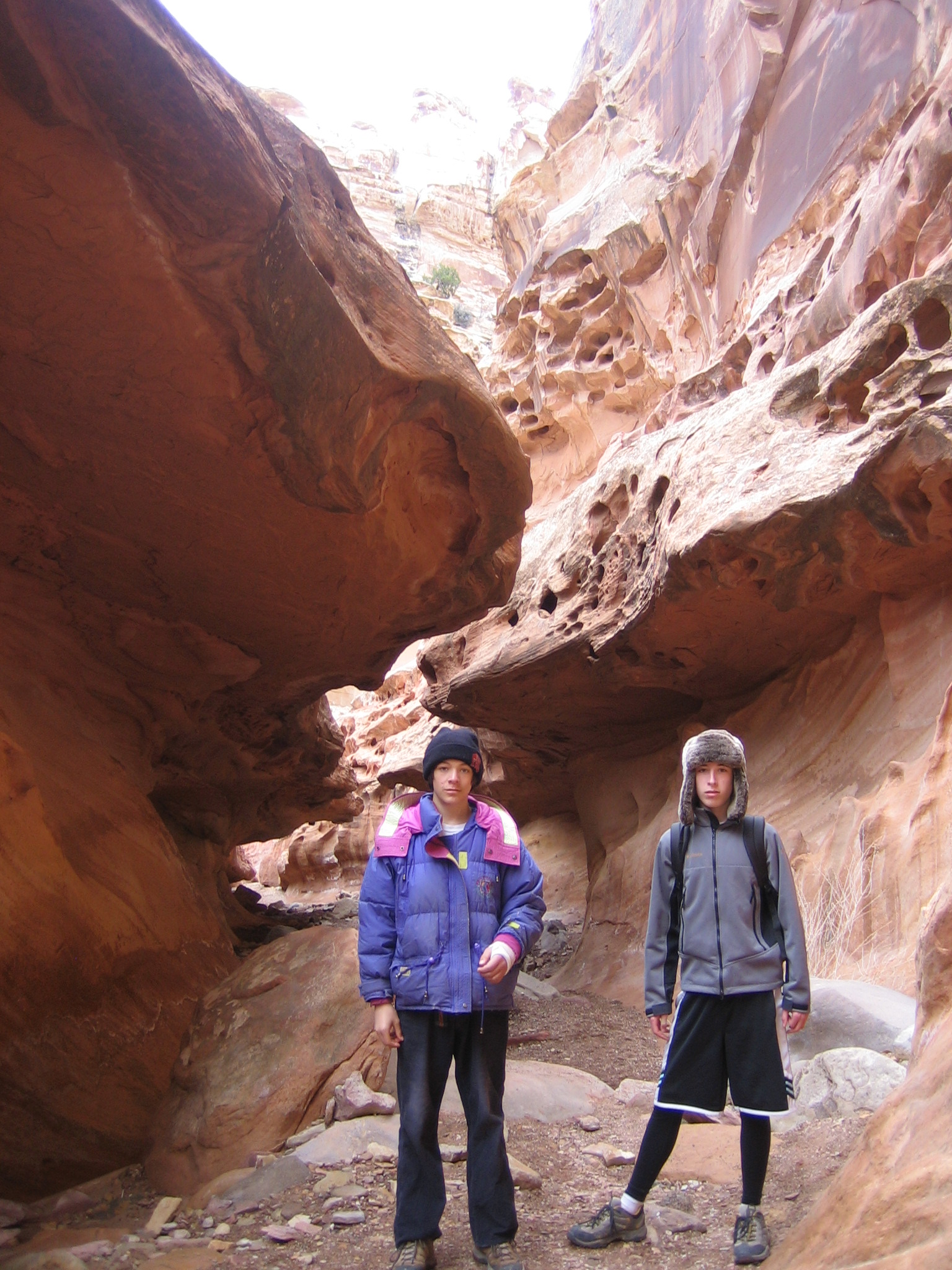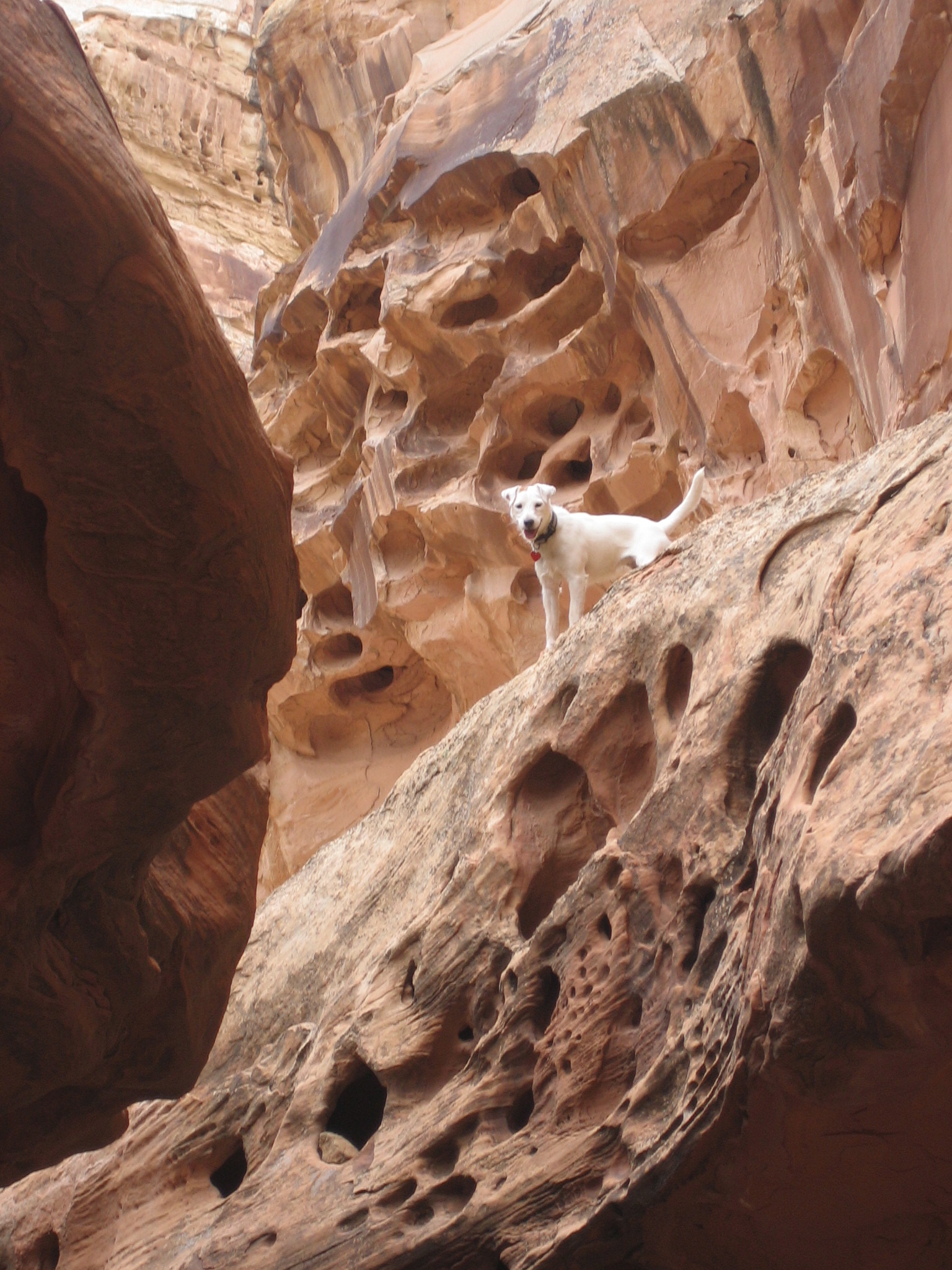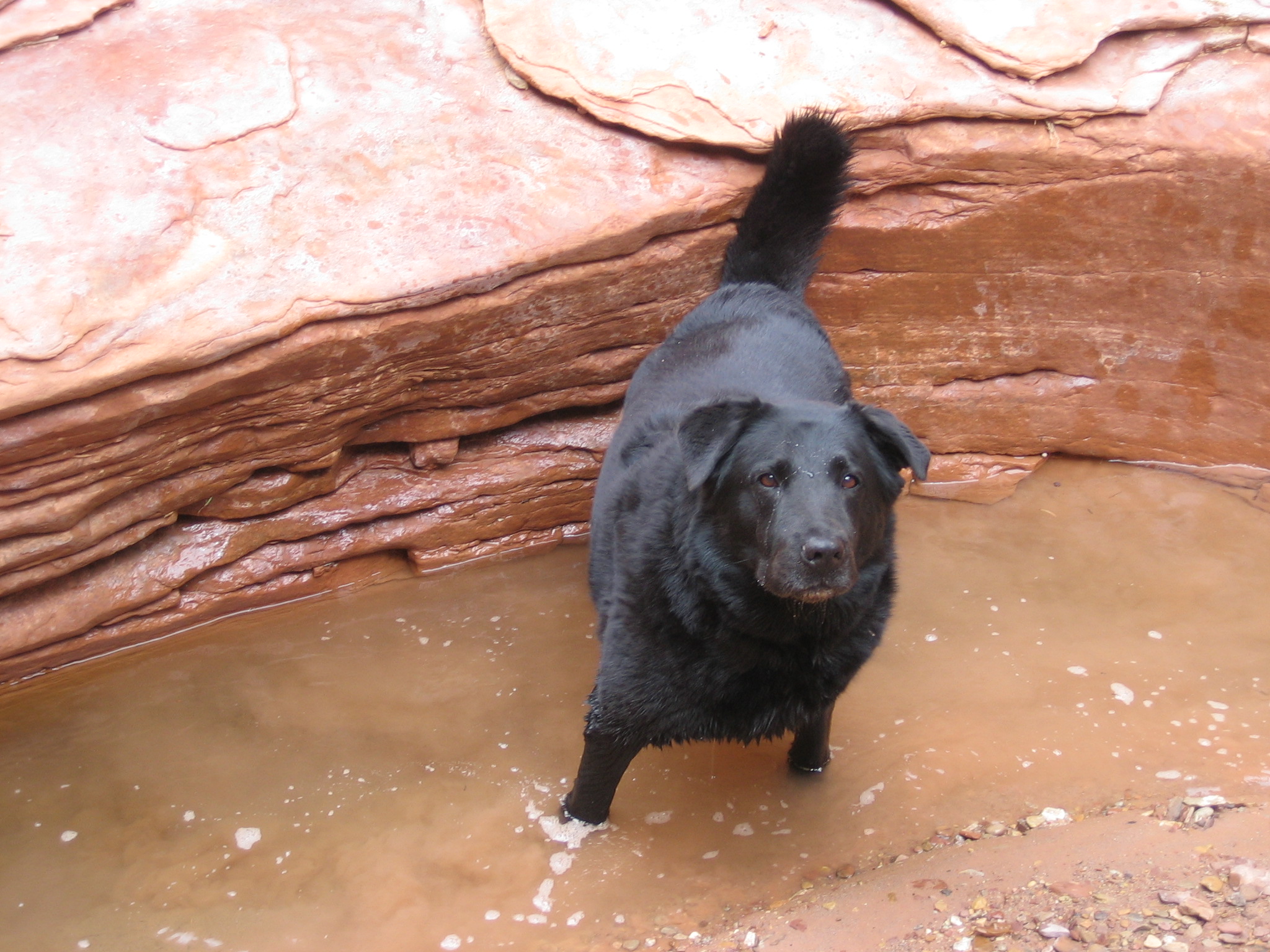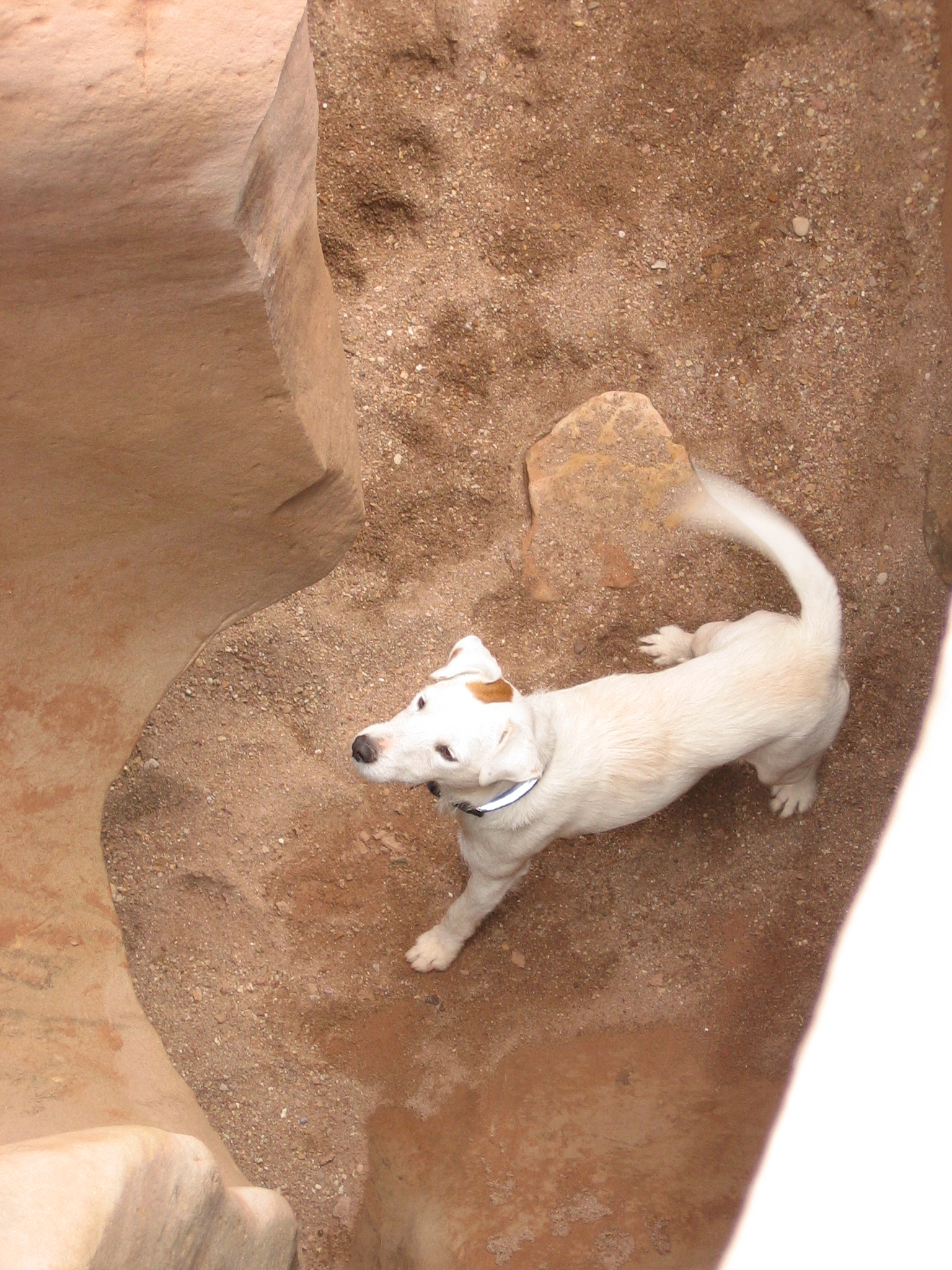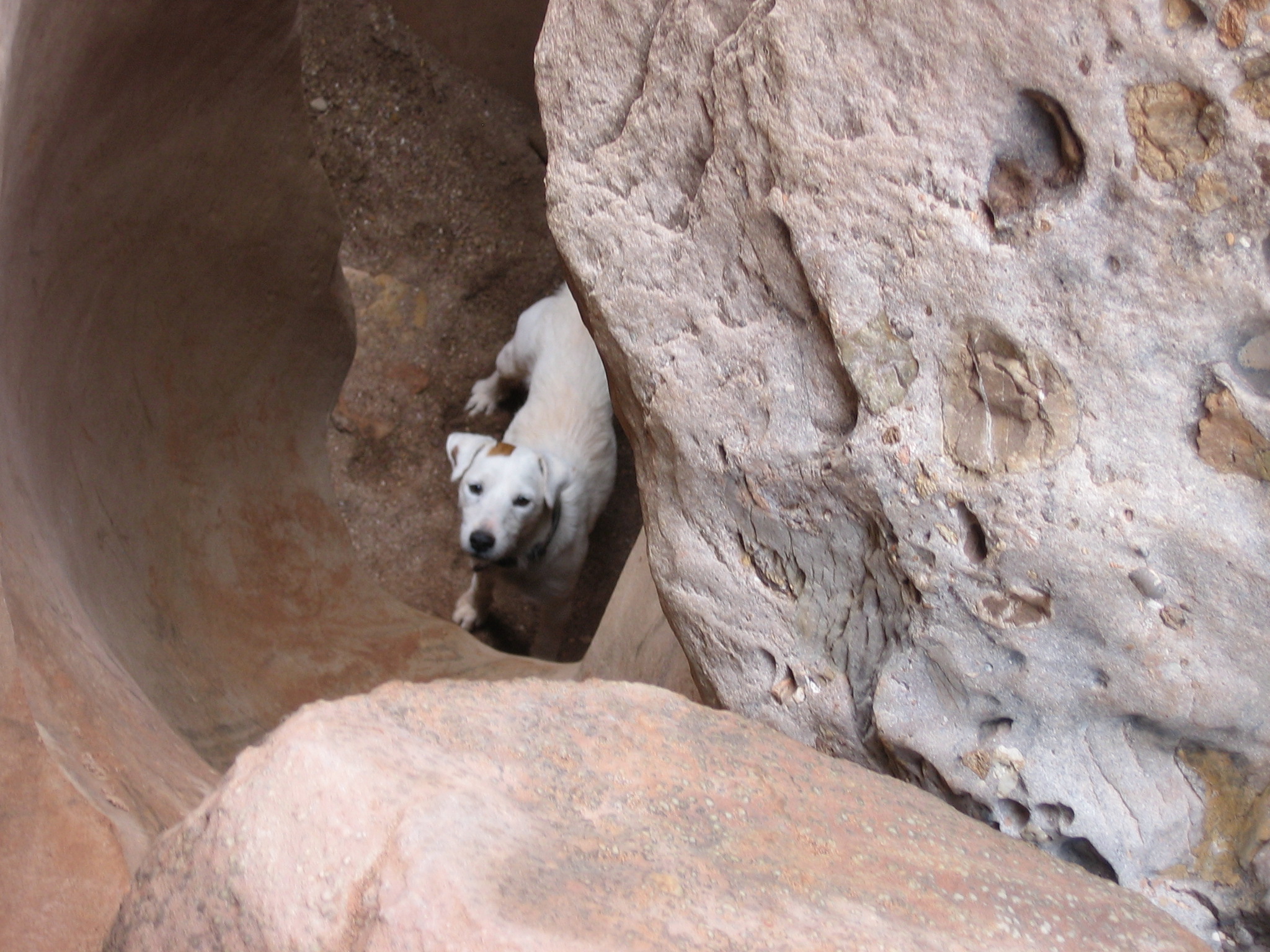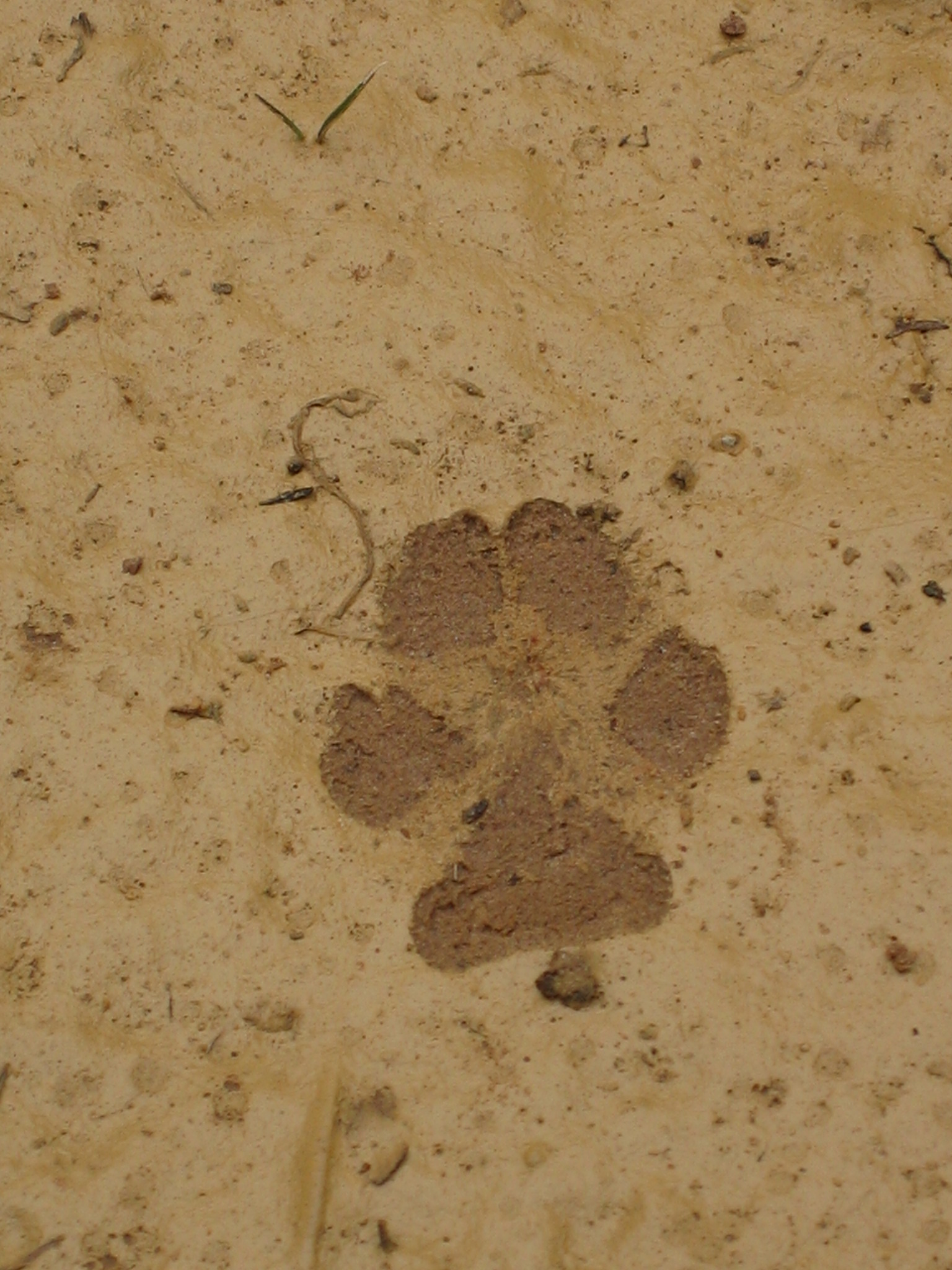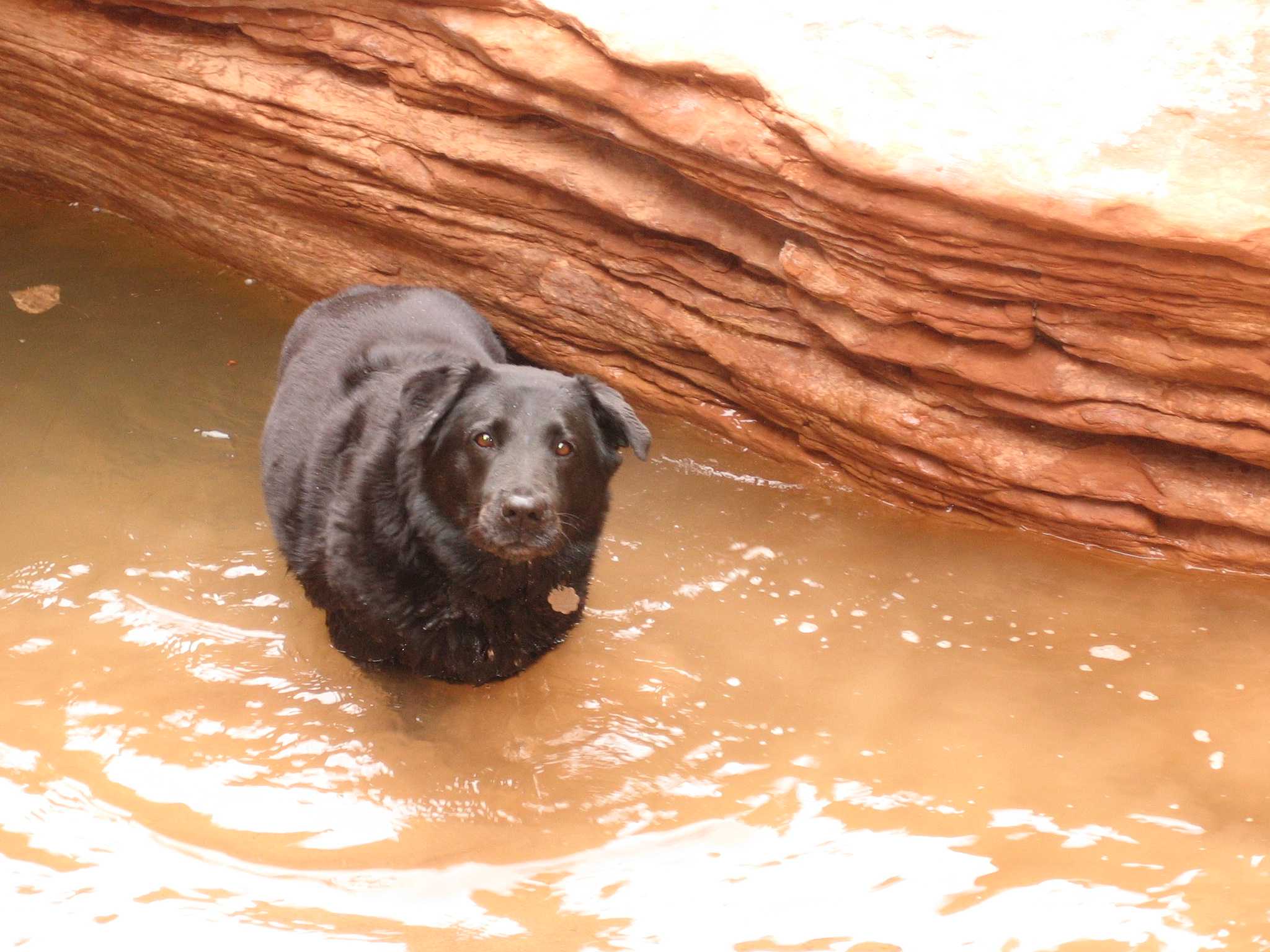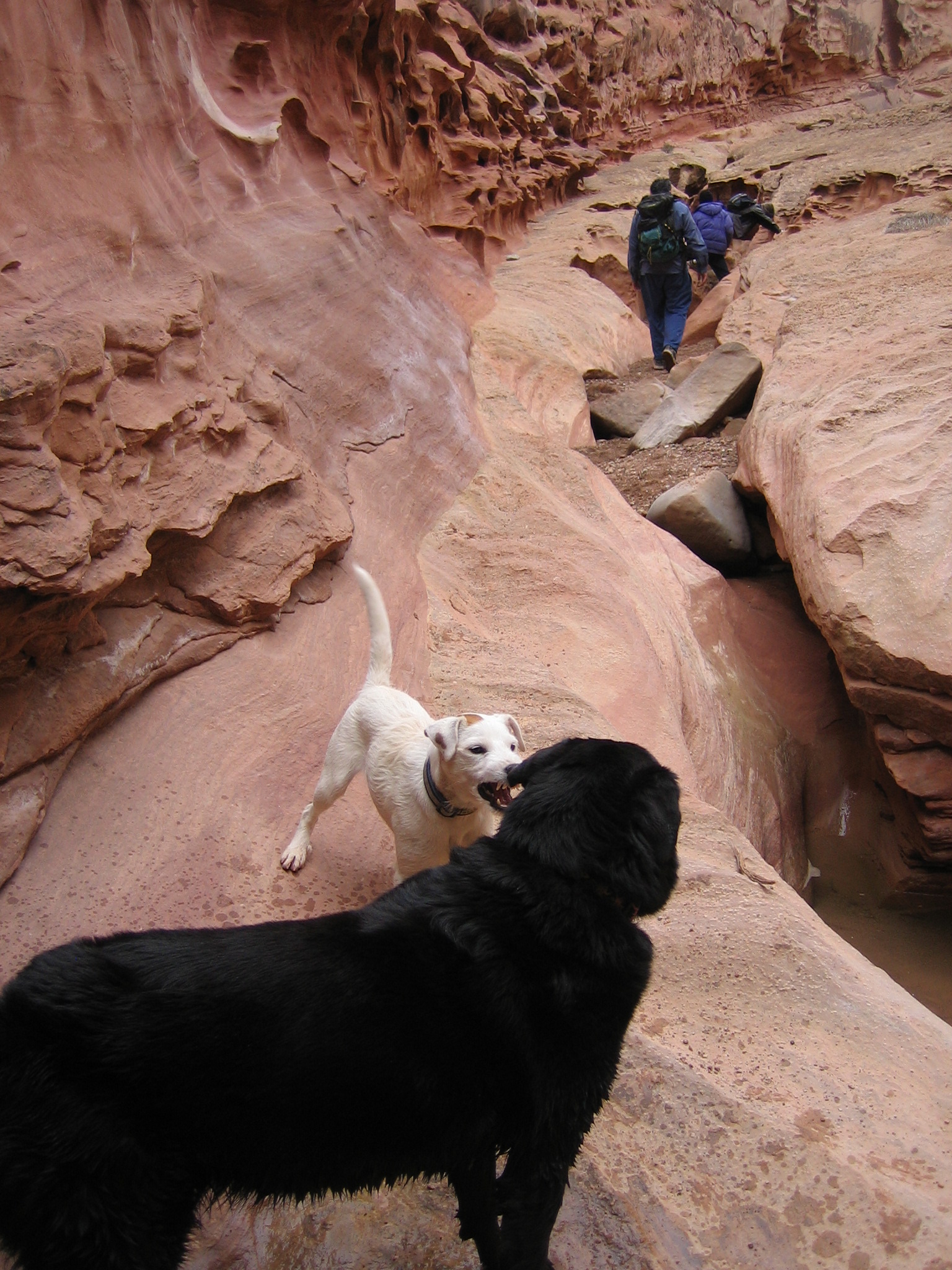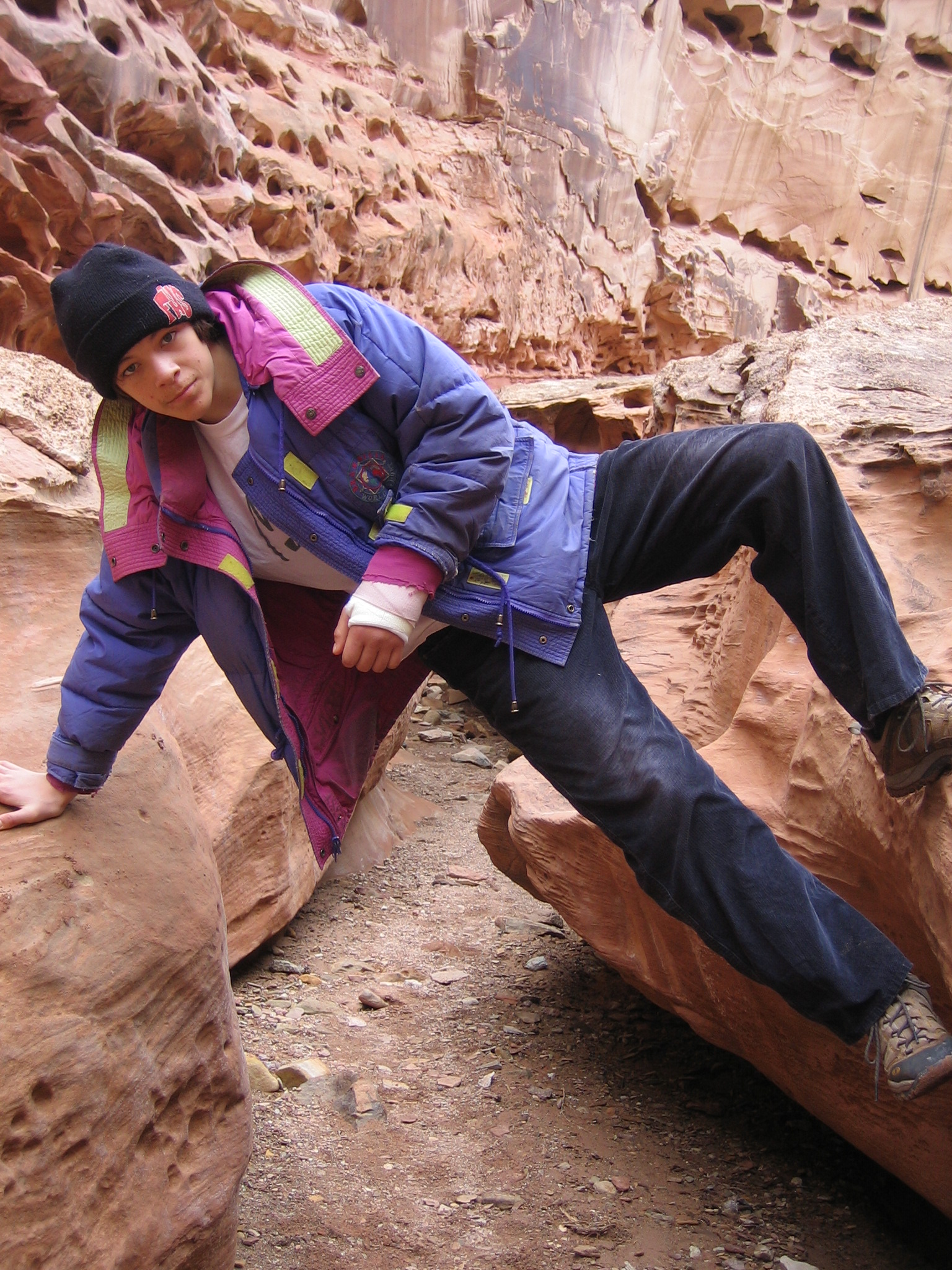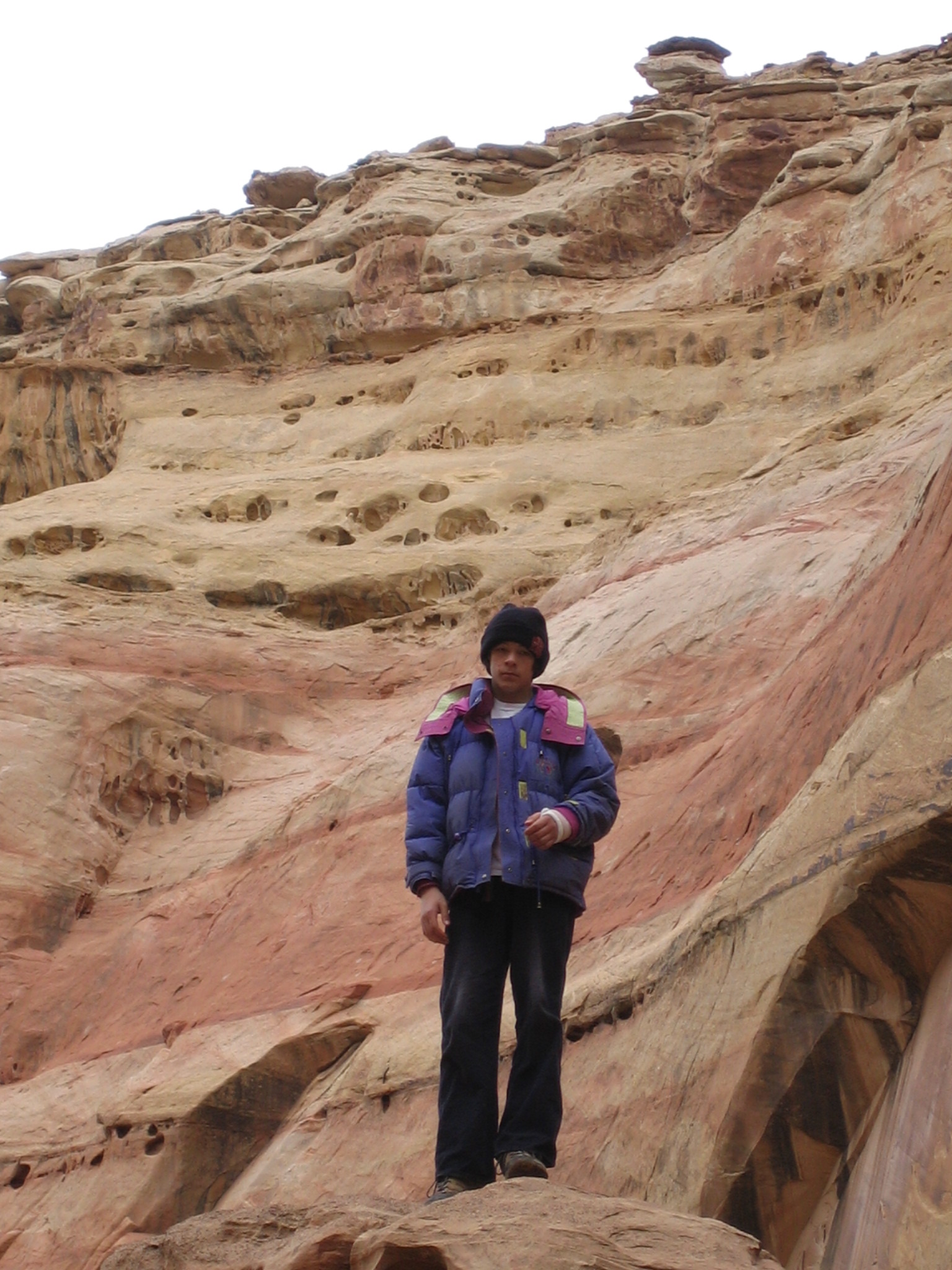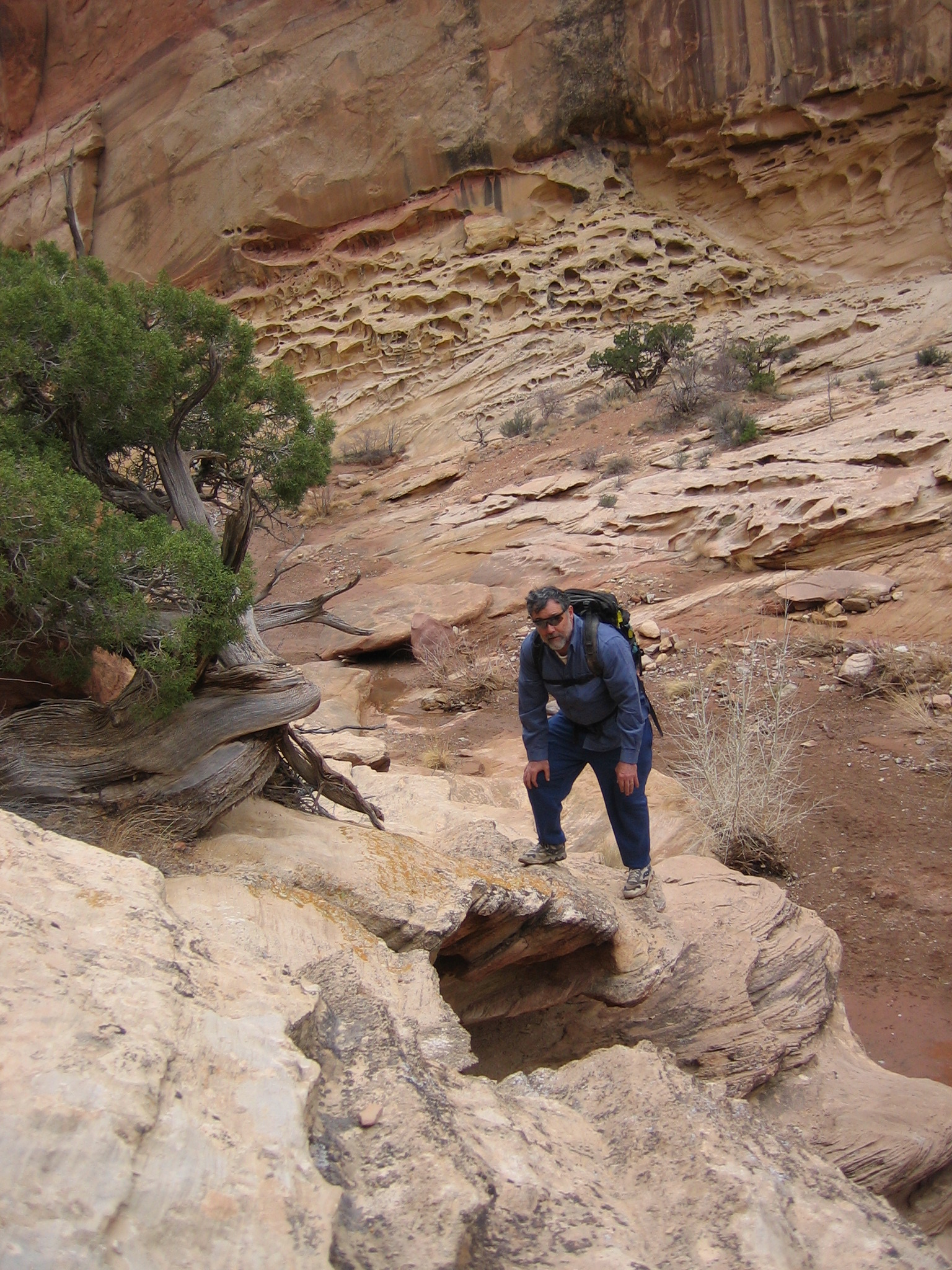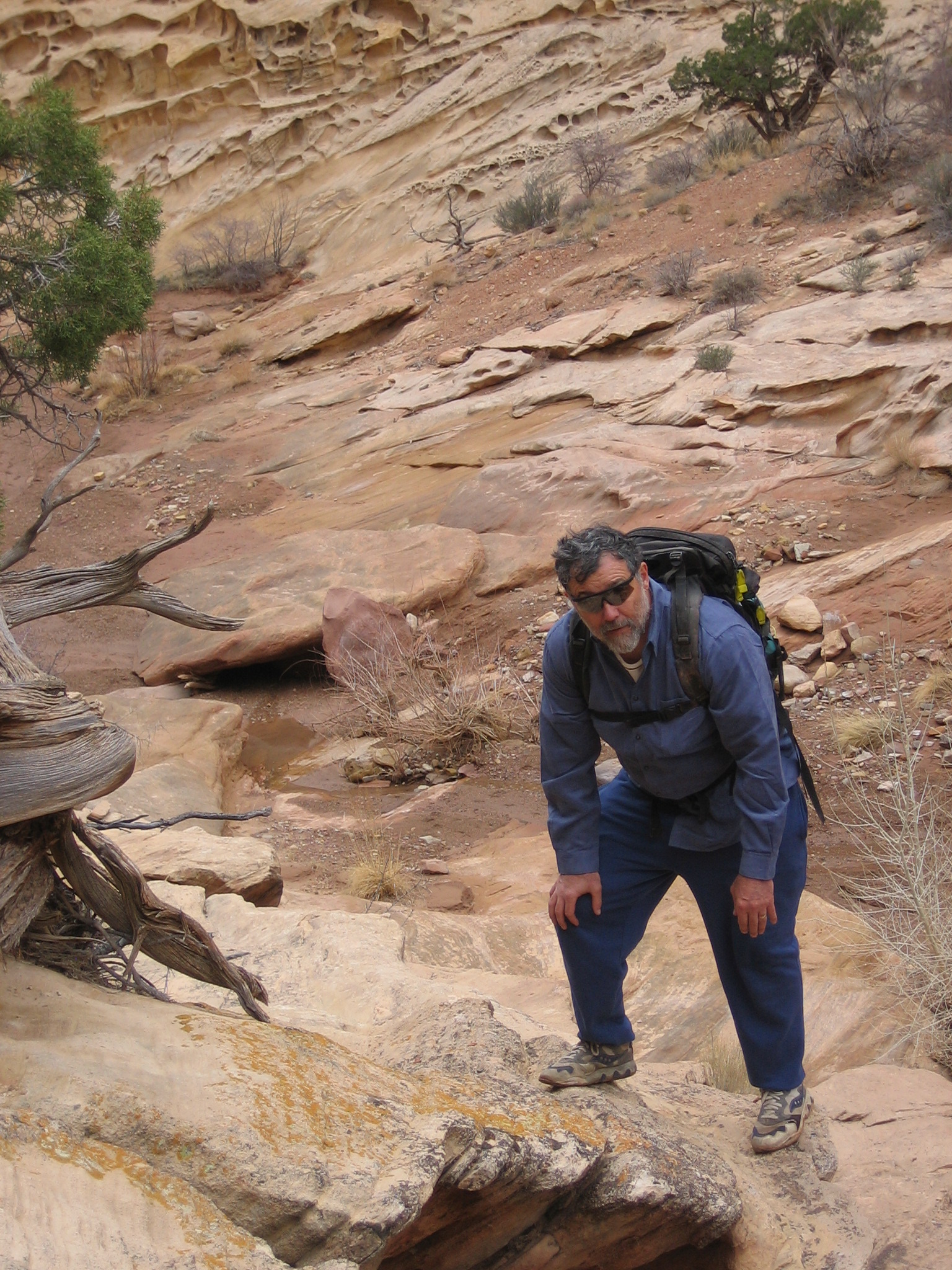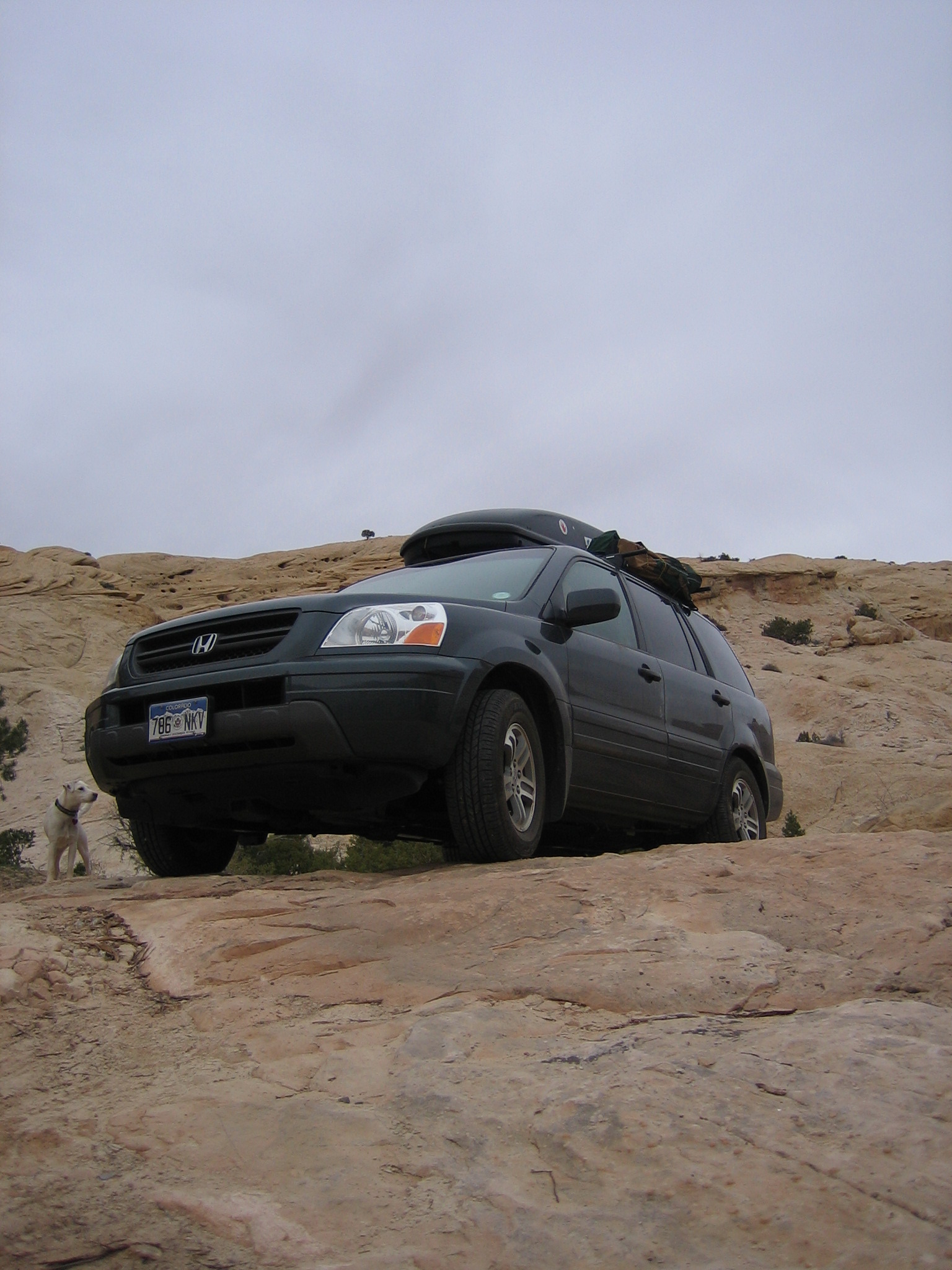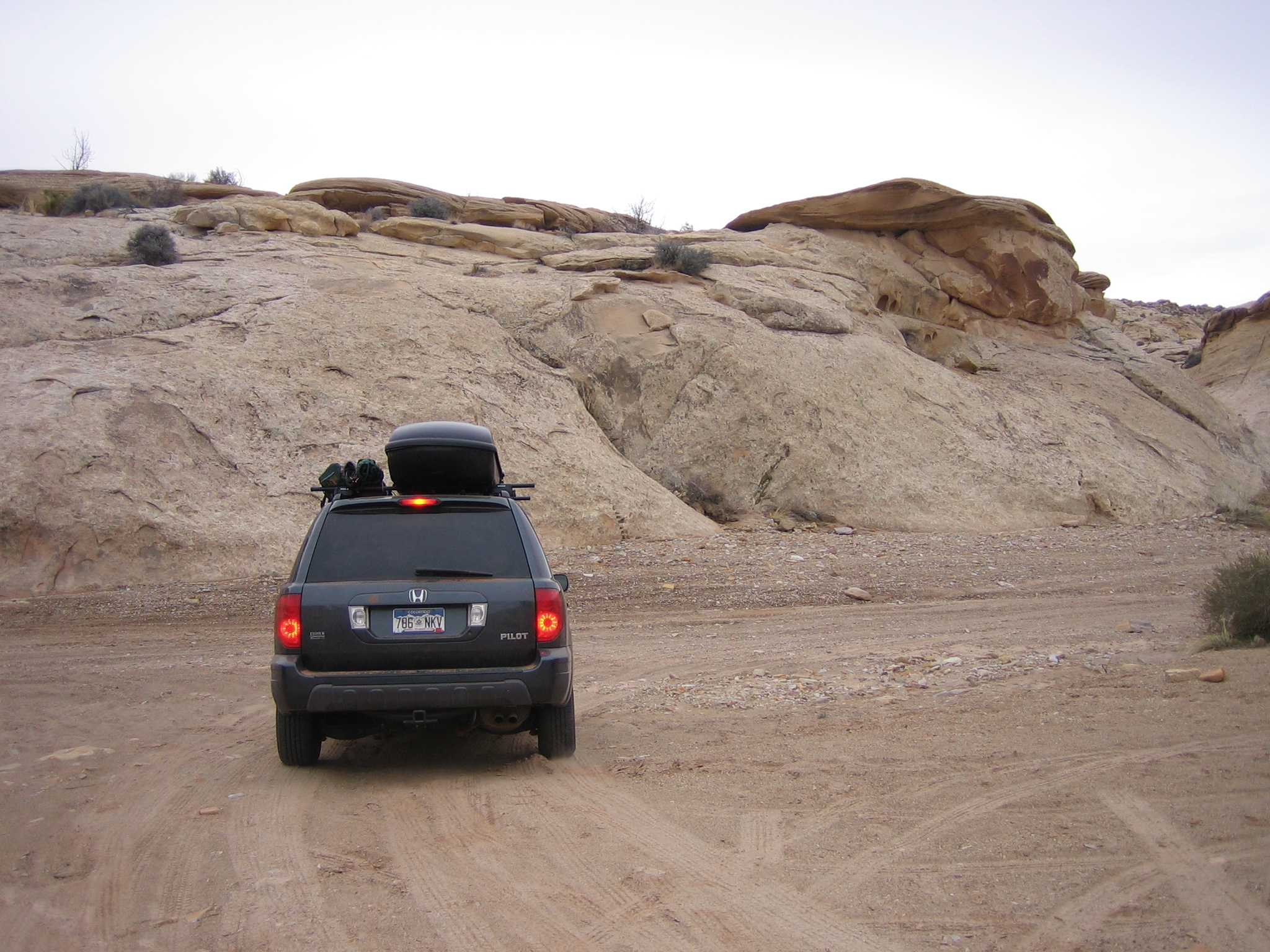 quick time movie: Maggie digging I, for hard-core dog lovers only
quick time movie: Maggie digging II, more doggie porn for the hardcore