SNOW HYDROLOGY
Geog 4321/5321, Spring 2016
Lecture: TR, 12:30 pm to 1:45 pm
Laboratory: 11-12:50, Wednesdays
STAD 140
Quantitative analysis of physico-chemical processes in seasonally snow-covered areas.
Atmospheric formation
Snow distribution
Snow metamorphosis
Avalanche dynamics
Runoff and water resources
Isotopes and flowpaths
Snow chemistry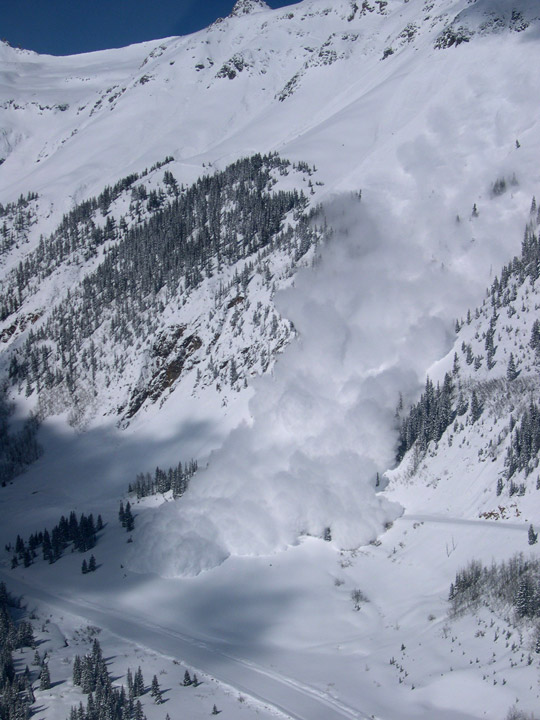 Instuctor:Mark Williams
Telephone: 492-8830
About the class:
This course is for students with an interest in snow-related processes and water resources, including glaciology, back-country skiing, avalanche processes, western water resources, and interactions between snow and biogeochemical processes.
PHOTO CAPTION
The Eagle slide path hits highway 550 near Red Mountain Pass after helicopter control work done by CDOT and CAIC avalanche forecasters. Photo: Jerry Roberts. Photo source: Mark Rikkers, CAIC avalanche forecaster and former GEOG 4321/5321 student.